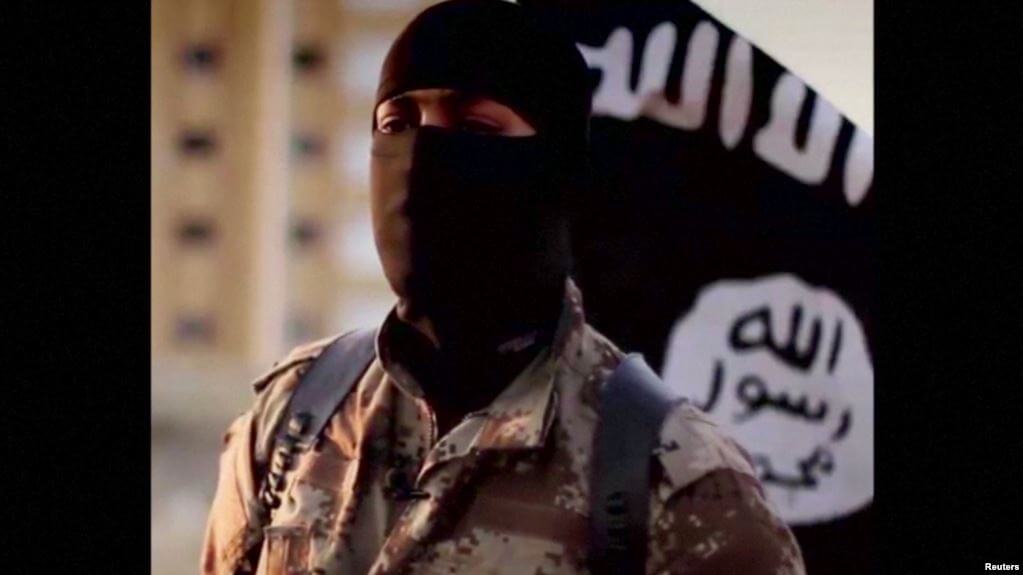 IŞİD Üyeleri Örgütten Kaçıyor – ISIS Members Defect from the Terrorist Organization
Voice of American Turkey article featuring the research of ICSVE Deputy Director Ahmet S. Yayla and Director, Anne Speckhard, Ph.D.
By Jamie Dettmer
December 22, 2015
WASHINGTON —
IŞİD terör örgütünden kısa zaman önce kaçan militanlar, kaçma nedenlerini, radikal örgütün vaat ettikleri ile yaşananların birbirini tutmaması olarak açıkladı.
Militanlar, IŞİD'in dinen kabul gören yas dönemini beklemeden dul kalmış kadınları diğer savaşçılarla yeniden evlendirmesine öfkeli olduklarını söyledi. Örgütü terk edenler ayrıca, bitmek bilmeyen infazlardan ve bazı militanların bu infazlardan aldıkları psikolojik hazlardan iğrendiklerini de sözlerine ekledi.
Amerika merkezli Uluslararası Şiddet İçeren Aşırıcılık Çalışmaları Merkezi Direktörü Anne Speckhard ve Harran Üniversitesi profesörlerinden sosyolog Ahmet Yayla, Türkiye'de saklanan on kadar IŞİD kaçağı militanla görüştüler.
İki uzman, yaptıkları görüşmeler üzerine yayınladıkları akademik makalede, "IŞİD'den kaçanlar, maruz kaldıkları aşırı şiddet ortamı, şahit oldukları köle ticareti, riyakarlık ve IŞİD'in vaat ettikleri ile sundukları arasındakilere olan hayal kırıklıkları nedeniyle örgütü terk etmişler" diye yazdı.
Uzmanlar ayrıca, "Yaşadıkları hayal kırıklıklarının içinde, çatışmalarda alınan kararların gereksiz ölümlere yol açması ve yolsuzluklar da var" diye de ekliyor.
Örgütü terk edenlerden üçü, komutan düzeyinde, hatta biri Rakka'daki bir üssün güvenlik şefi. Bir başkası ise IŞİD'in kontrol ettiği bir bölgenin emiri. Diğer bir IŞİD kaçağı da intihar bombacısı olmak üzere yetiştirilen 14 yaşında bir çocuk.
Rakka'dan kaçmış olan bir militan uzmanlara şunları söylemiş: "Hute adını verdikleri bir kuyu var. Orada tutsakların gözlerini bağlayıp 'Artık özgürsün, hadi yürü, ama gözünü açma' diyorlardı. Tutsaklar bilmeden adım attıkları an kuyunun içine düşüyorlardı. Bütün cesetler kuyunun içinde durduğu için çok kötü kokuyordu. 300'den fazla kişinin bu kuyunun içine atıldığını biliyorum."
Adı Ebu Şuja olan bir başka kaçak militan da, "Rahatsız olduğum şey, eğer biri hata yapmış ise ona hemen suyla işkence yapıyorlardı. Ya da birini beğenmiyorlarsa hemen kafasını kesip infaz ediyorlardı. Eğer bir kadın örtünmemişse kırbaçlıyor, ya da inanmayan biri varsa kulağını kesiyorlardı" diye anlatıyor gözlemlerini.
Ebu Velid ismindeki militan ise, "2014'te IŞİD'in yalancı olduğunu anladım. Örneğin bir IŞİD militanı bir kadına tecavüz ederse, hiç bir ceza almıyordu" diyor.
Yabancı savaşçılar kendilerini daha çok adamış durumda
'Anavatanı İzliyoruz' isimli bir ağı yöneten IŞİD karşıtı eylemci Ahmet Abdülkadir, IŞİD'den kaçan militanların çoğunun o bölgelerde yaşayan Suriyeliler olduğunu söylüyor. Amerika'nın Sesi'nin Abdülkadir ile Mayıs ayında yaptığı görüşmede, Abdülkadir Anavatanı İzliyoruz ağının 100'den fazla militana IŞİD'den kaçmaları için yardım ettiğini söyledi. Bunların arasından sadece 10-12 kadarı yabancı savaşçı. Eylemci, "Yardım ettiğim yabancı savaşçılar arasında bir Fransız kadın ve erkek ve bir Faslı vardı" diye konuştu.
Anne Speckhard ve Ahmet Yayla'nın konuştuğu militanlar, IŞİD'in kontrol altına aldığı bölgede yaşayan çoğu kişinin ideolojik nedenlerden örgüte katılmadığını belirtmiş. İlk başlarda yerli halk umutsuz oldukları ve IŞİD askeri gücüne saygı duydukları için katılmış. Ama zaman geçtikçe açlık ve çaresizlik yüzünden katılanlar da olmuş.
Ama yabancı savaşçılar örgüte ideolojik olarak daha çok kendilerini adamış durumda.
İki uzman makalelerinde, "Bizimle konuşanlar, Batı'dan gelen militanların, örgüte katılmadan önce Selefi ideolojiye kendilerine çoktan adamış kişiler olduklarını söyledi. Suriyeli yerel halktan farklı olarak, Batı'dan gelen militanlar IŞİD'e gerçekten bağlı kalmaya devam etmişler" diye belirtti.
IŞİD'den kaçan miltanlar, IŞİD'in imamlarının genel olarak Suudi ve Ürdünlü olduklarını ve yeni katılanlara fikir aşılamakta oldukça başarılı olduklarını söylemiş.
Kaçanlardan Ebu Cemal şunları aktarmış: "IŞİD'in hatiplerinin çoğu genel olarak çok iyi eğitimli. Beni şehit olmam için her biri iki saat süren üç toplantı sonrası ikna ettiler. Söylediklerinin hepsinden çok etkilendim. Ne kadar özenle bu kişileri seçtiklerini anlayabilirsiniz."
Çoğu IŞİD kaçağı, IŞİD'ın katı şeriat kurallarını benimsemekten mutlu olmuş olduklarını belirtmiş.
Yolsuzluk ve riyakarlıklara karşı hayal kırıklığı
IŞİD'a yeni eleman katanlar ve eğitim verenler ayrıca başka çetelerin ve örgütlerin uyguladığı teknikleri de kullanmışlar. Örgüte yeni katılanlara, kendilerini kanıtlamak için vahşi bir eylem yapmaları emrediliyormuş.
Araştırmayı yapan iki uzman, konuştukları kişilerden birinin şunları söylediği aktardı: "Eğer birinin hazır olduğunu hissederlerse ancak o zaman o kişiyi mezun ediyorlardı. O aşamada o kişiden hazır olduğunu kanıtlaması için bir tutsağın kafasını kesmesini emrediyorlardı."
IŞİD karşıtı eylemcilere göre Rakka ve Deyrizor'da, örgütün Kürt güçler karşısındaki yenilgilerinden sonra, iç anlaşmazlıklar baş göstermiş durumda. Yabancı savaşçılarla bölgenin yerel halkından örgüte katılanlar arasında, özellikle Avrupa'dan gelen yabancı savaşçılara daha çok ücret verilmesi, pek çok kavgaya yol açmış.
'Rakka Sessizce Katlediliyor" isimli IŞİD karşıtı örgüte mensup Ebu Muhammed, bu yılın başında Amerika'nın Sesi'ne şunları söylemişti: "Tel Abyad'ın kaybedilmesi, örgütteki iç çatışmaları daha da arttırdı ve örgütün üyeleri arasındaki uçurumu daha da derinleştirdi."
'Kuşatmayı Kaldırın' isimli bir başka IŞİD karşıtı grubun üyeleri de, düzenli bir şekilde IŞİD'den kaçanlar dalgası olduğunu, hatta içlerinde dört tane El Mayadin kasabasının komutanının da yer aldığını söyledi. Bu dört kişi, kasabada vergi toplama görevini yürütüyormuş ve ellerindeki büyük bir meblağ ile kaçmışlar.